When:
2015-02-04T00:00:00-05:00
2015-02-05T00:00:00-05:00
Where:
Moments House
34 Depot Street #301, Pittsfield, MA 01201
United States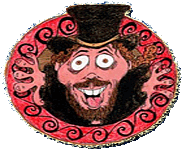 Join me for this informal night of music and friends
MUSIC HEALS SONG CIRCLE
an evening of family friendly uplifting songs to share inspiration, hope and healing
Every 1st Wednesday evening of the month from 6pm to 8pm
refreshments will be served
at
MOMENTS HOUSE
34 Depot Street – Ste. 301
Pittsfield, MA 01201
www.momentshouse.org
(413) 443-6800
Bring an acoustic instrument or your voice. Sing along or just tap your feet…EVERYONE IS WELCOME!!