When:
2012-05-19T00:00:00-04:00
2012-05-20T00:00:00-04:00
Where:
Rev Tor & Friends at Lucky Dog Music Hall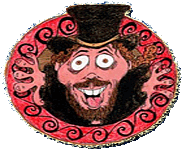 BENEFIT FOR DON PEARSON
Don Pearson (Strangers Helping Strangers)
was rushed to the ER on Sunday April 15th after suffering a rupture to his aortic valve.
Those of you who know Don, are aware he donates his time to providing canned goods to the less fortunate through the Strangers Helping Strangers organization.
Don is a local hero, someone who does good in & for the community. Now it is time for that same community to show their love & support & return the same selfless act Don has turned into a life routine.
"Every Dime To Don"
All proceeds from this show will be donated to Don & his recovery!
21+ Event
10$ Cover
Door open @ 6PM
Line-up:
6:30PM – Kevin Crane (Acoustic)
7PM- Rev Tor & Friends
8PM – Flabberghaster
9pm- What
10pm- William Thompson Funk Experiment
11pm- Doctor Doom Orchestra
12am- The Alchemystics
There will be a raffle at this show!
Currently: Strange Creek Tickets, Disc Jam Tickets, Ziontific Tickets, countless CD's, T-shirts & other apparel have already been donated.
If you would like to add an item to the art market for Don – please post it to the event page wall!
(https://www.facebook.com/events/359268214108321/)
Thank you all for your love & support!