When:
2013-10-30T00:00:00-04:00
2013-10-31T00:00:00-04:00
Where:
REV TOR's 20th Annual HALLOWEEN JAM at Th Colonial Theatre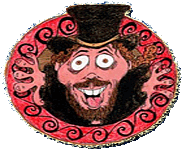 Rev Tor Band & Friends, The group that brought you last year's Last Waltz Live AT The Colonial Theatre is back with another All-Star Halloween Spooktacular featuring an amazing group of special guests from the national, regional and local music scene. Special guests include Charles Neville, Aaron Maxwell of God Street Wine, Mark Mercier of Max Creek, Bobby Sweet, Tony Thomas, Randy Cormier, Gina Coleman and many more! This family friendly event features pranks, gags, surprises, the famous haunted bathrooms, a costume contest with prizes and much more.
Smellydog Productions with LIVE 95.9 & WHOOPEE FM Preset
Rev Tor's 20th Annual
HALLOWEEN JAM
Featuring
REV TOR BAND & FRIENDS
With
CHARLES NEVILLE (Neville Brothers)
AARON MAXWELL (God Street Wine)
MARK MERCIER (Max Creek)
BOBBY SWEET (Dooly Austin Band)
TONY LEE THOMAS (TLT Band)
GINA COLEMAN (Misty Blues)
RANDY COREMEIR (Whisky City)
STEVE BILODEAU (Longview Gunslingers)
PUGGY DEMORY (Déjà vu)
TYLER FAIRBANK (T Bone Daddy)
PENNY LOWELL (WYKYD)
TODD MACK (TMB)
PAT MURACA (Whiskey City)
MIKE SACCO (Déjà vu)
DAVE VITONE (Smart Ass)
WARD WOOLVERTON (Domino Theory)
JOHN ZARVIS
Plus A Pre-Show/Party Performance in THE GARAGE by
CHRIS MERENDA & THE WHEEL (Starting at 6pm)
WEDNESDAY OCTOBER 30
7:30pm – All Ages – A Family Friendly Event
AT THE COLONIAL THEATRE
111 South St
Pittsfield, MA 01201
TICKETS ON SALE NOW
www.berkshiretheatregroup.org
(413) 911-4444
$15 to $23 ($10 for kids 12 & under)
This year's Halloween Jam is a benefit and fundraiser for Moments House, a local nonprofit support community offering free programs and services to anyone who has been impacted by a diagnosis of cancer.
www.momentshouse.org
__________________________
Produced By LYMPHEDIVAS & NUCLEA BIOTECHNOLOGIES
And sponsored in part by
SULLIVAN STATION
MACFARANE OFFICE PRODUCTS
CHARLAND JEWELERS
TONY BLAIR REALTY