When:
November 24, 2012
all-day
2012-11-24T00:00:00-05:00
2012-11-25T00:00:00-05:00
Where:
Tor Solo
Happy Hour at Halpin's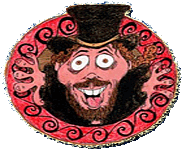 With the use of a looping unit, Tor creates tasty yet infectious grooves allowing him to build the song and improvise over it as he goes. Essentially becoming a one man band.
Halpins Grub and Grog
490 Pittsfield Road
Lenox, MA 01240
(413) 499-1101
http://halpinsgrubandgrog.com
3pm, to 6pm.