When:
November 26, 2011
all-day
2011-11-26T00:00:00-05:00
2011-11-27T00:00:00-05:00
Where:
Tor with NEW MOON REVUE at The Putnum Den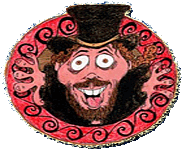 Grateful Dead & Jefferson Starship keyboardist Tom Constanten, long time Phish collaborator & pedal steel / banjo master Gordon Stone and veteran jam scene guitarist Rev Tor join forces to create this new super group. Along with a solid rhythm section they perform an infectious fusion of psychedelic rock, roots, jazz and good ol' rock and roll!!
SATURDAY NOVEMBER 26
NEW MOON REVUE
with THE GARCIA PROJECT
at THE PUTNUM DEN
63 Putnam St # A
Saratoga Springs, NY 12866
(518) 584-8066
http://www.putnamden.com
18+, more info TBA