When:
2012-10-07T00:00:00-04:00
2012-10-08T00:00:00-04:00
Where:
Tor with NSSB at Ramblefest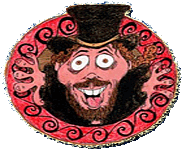 RambleFest Party
Sunday, October 7, 1 pm to 6 pm Adams Visitors' Center – 4 Hoosac Street, Adams. Free Admission! Rain or Shine!
MUSIC!
Featuring Two Outstanding Bands – Whiskey City and Northshire String Band.
• Whiskey City is the Berkshires' answer to Nashville with a modern cou
ntry sound. This band is hot!
• Northshire String Band offers foot-stompin bluegrass. They were a big hit at ThunderFest, so we asked them back.
http://www.facebook.com/events/279460488829062/